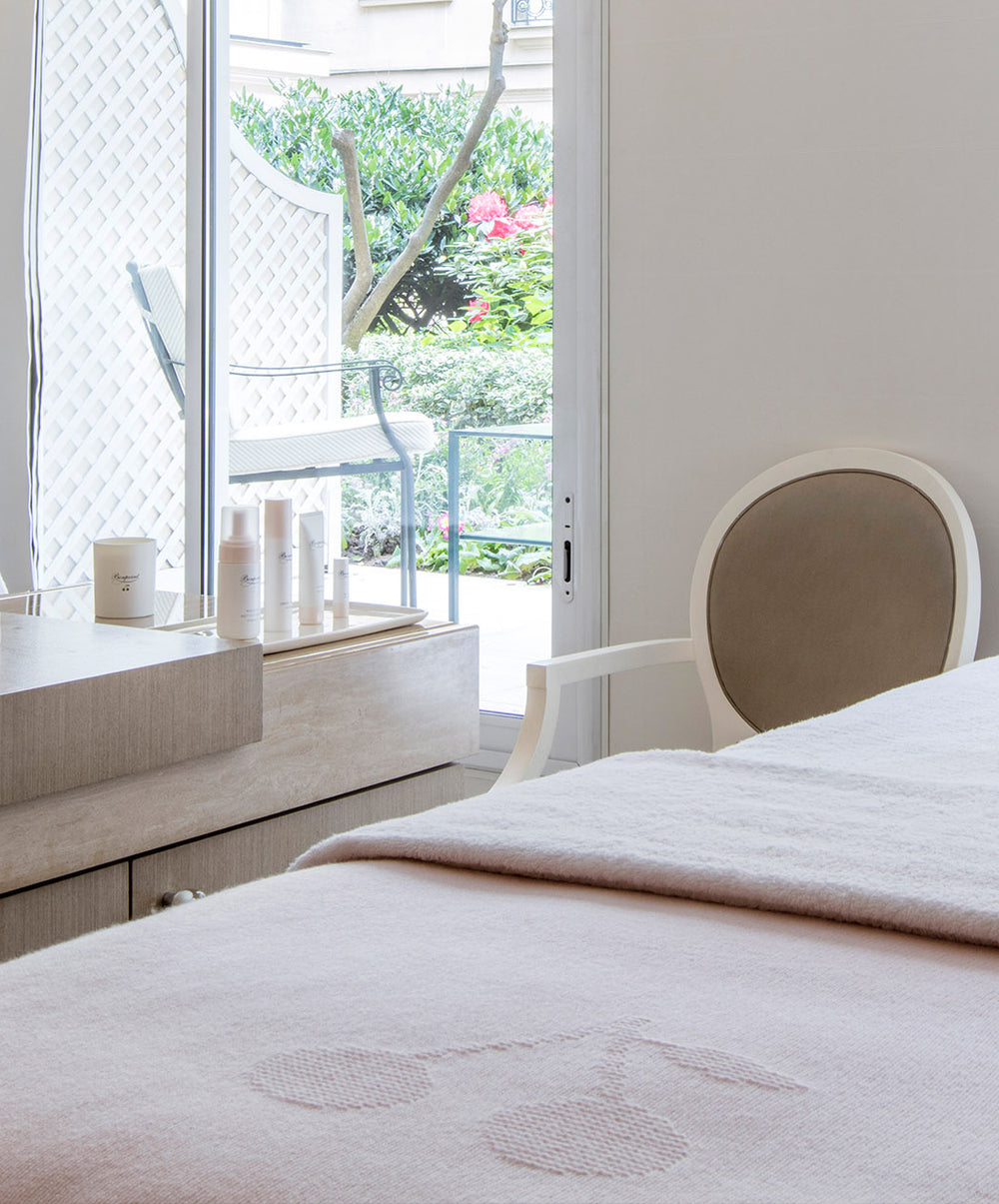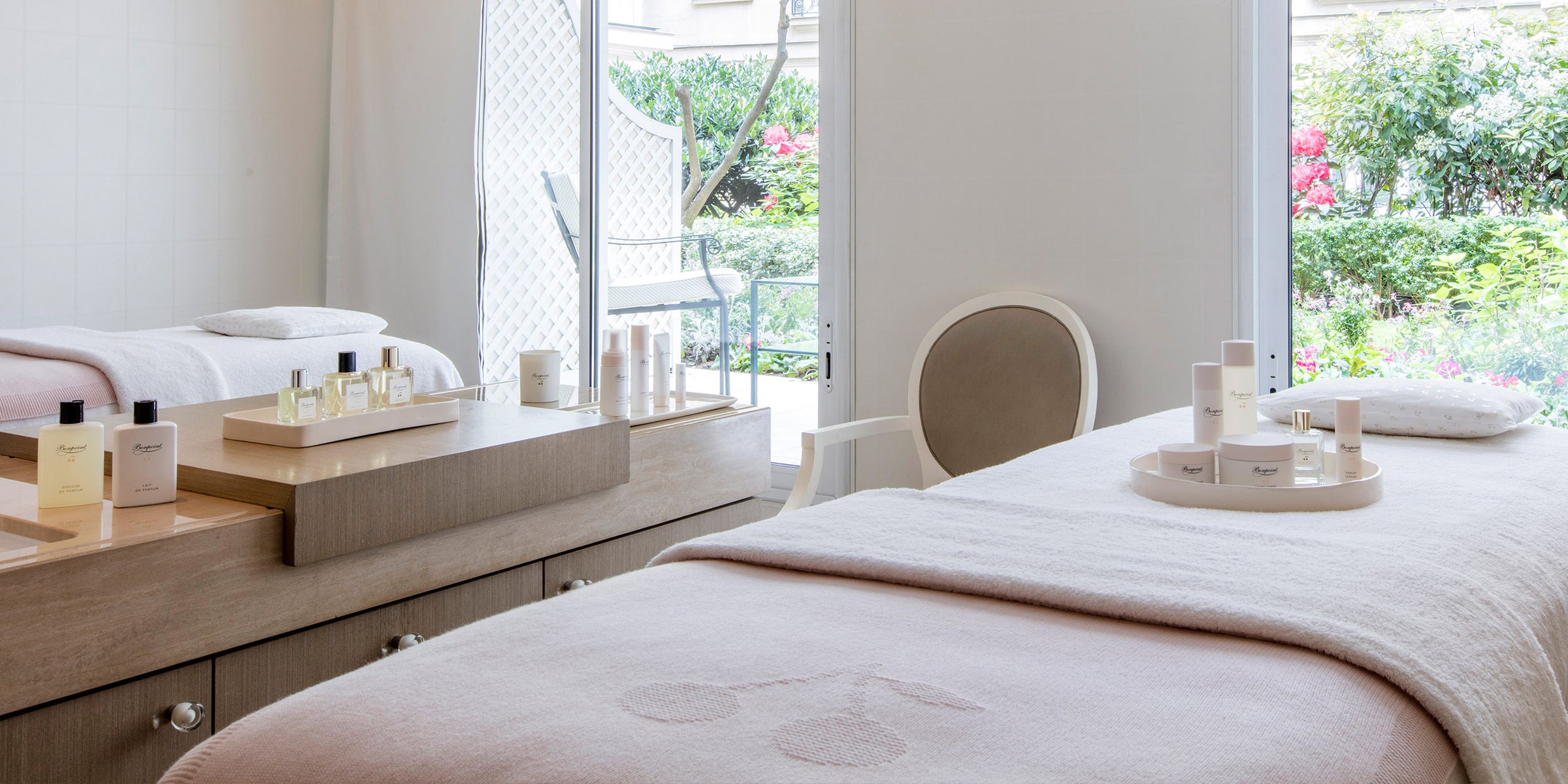 Bristol Paris x Bonpoint
Driven by a constant desire to give children nothing but the best, Bonpoint has designed a line of amazing skincare products that combine the sumptuous sensorial feel of cocoon-like textures with a highly effective formula. Featuring all-natural ingredients and a legendary fragrance, each of our products evokes the pure innocence and freshness of childhood.
Bonpoint unveils its first face and body treatments for parents and children! Discover the exclusive treatment menu and bespoke playroom from the collaboration LE BRISTOL PARIS x BONPOINT.
Treatment menu
Tenderness face treatment
It's never too early to learn the right healing rituals. You and your child will spend a moment of absolute relaxation thanks to a facial and scalp massage that will allow you to find your skin soothed with long-lasting hydration and protection, from external aggressions.
55 minute parent-child care
205€ per person (children 12-16 years)
Soft face treatment
This facial and scalp massage will allow you to get away with your child, and find a radiant, fresh and luminous complexion. A final touch of hydration and here is a face softer and fresher than ever.
25 minute parent-child care
115€ per person (children 6-12 years)
Soft body treatment
Spending a moment of well-being and calm with your child is the promise of this body treatment. A back, neck, arm and leg massage will bring comfort and softness to your skin and protect it from lasting dryness. A relaxing head-to-toe experience for parents and children!
25 minute parent-child body massage
115€ per person (children 6-12 years)

Magical gateway
The Soft body care combined with the Soft face treatment, for an escape and total well-being, face to face with your child. A delicious interlude that continues around a snack created by Pastry Chef Pascal Hainigue and served in the children's favorite place : The Kids Club Le Bristol Paris x Bonpoint. Appeasement and gluttony are the key words of this moment of sharing of which only you will keep the sweet memory.
90 minute parent-child facial, body massage and delicious snack
250€ per person

Tenderness body treatment
This treatment is an invitation to relax in softness and tenderness. A back, neck, arm and leg massage will give you a delicious soothing feeling. Your child will discover all the benefits of deep relaxation and will leave full of beautiful energy!
55 minute parent-child body massage
205€ per person (children 6-12 years)


TO BOOK
Spa Le Bristol by La Prairie
112 rue du Faubourg Saint-Honoré Paris 75008
Open every day
De 9h00 à 21h00
Phone : + 33 (0)1 53 43 41 67
Email: spa.lebristolparis@oetkercollection.com