---
ONCE UPON A TIME, THERE WAS BONPOINT.
Following the tradition of the great fashion Houses, Bonpoint has established a creation andproduction process where stylists, designers, pattern makers, and cutters workin close collaboration. Bonpoint styling turns happiness into an everyday lifestyle.
Since 1975, Bonpoint has remained faithful to its exceptional savoir-faire and core values: the precision of beauty, a passion for quality, and meticulous attention to details and finishes.
Bonpoint is symbolized by two little cherries. This charming, instantly recognizable logoevokes the origin of the fashion house. Legend has it that all the family secrets were whispered at La Cerisaie, the founders' home set among the cherry trees in Aix en Provence.
---
1975 : Marie-France and Bernard Cohen open the first Bonpoint at 67 Rue de l'Université in Paris.
1986 : Marie-France Cohen's sister,Annick Goutal, creates Eau de Bonpoint for children.
---
1988: Opening ofthe first New York store on the very chic Madison Avenue.
2005 : Christine Innamorato takesover the reins from Marie-France Cohen, becoming Bonpoint's ArtisticDirector.
---
2006: Opening ofthe famous Tournon boutique, in the heart of the 6th arrondissement. Tournonwas the first Bonpoint store to feature a cabin where children can play andeven write on the walls, while their parents browse through the store.
2007 : The EPI group acquiresBonpoint, enabling it to take off internationally. It now operates 120 stores across 30 countries.
2010 : An extremely natural andhypoallergenic range of skincare products is launched after two years of research.
---
2017: Opening of the Ginza store in Tokyo. Bonpoint's first concept store in Asia. Spread over two floors of an art-deco building constructed in 1929 and designed by the Japanese architect Matsunosuke Moriyarma, it features all Bonpoint's baby, girls, boys, and perfume and skincare collections.
---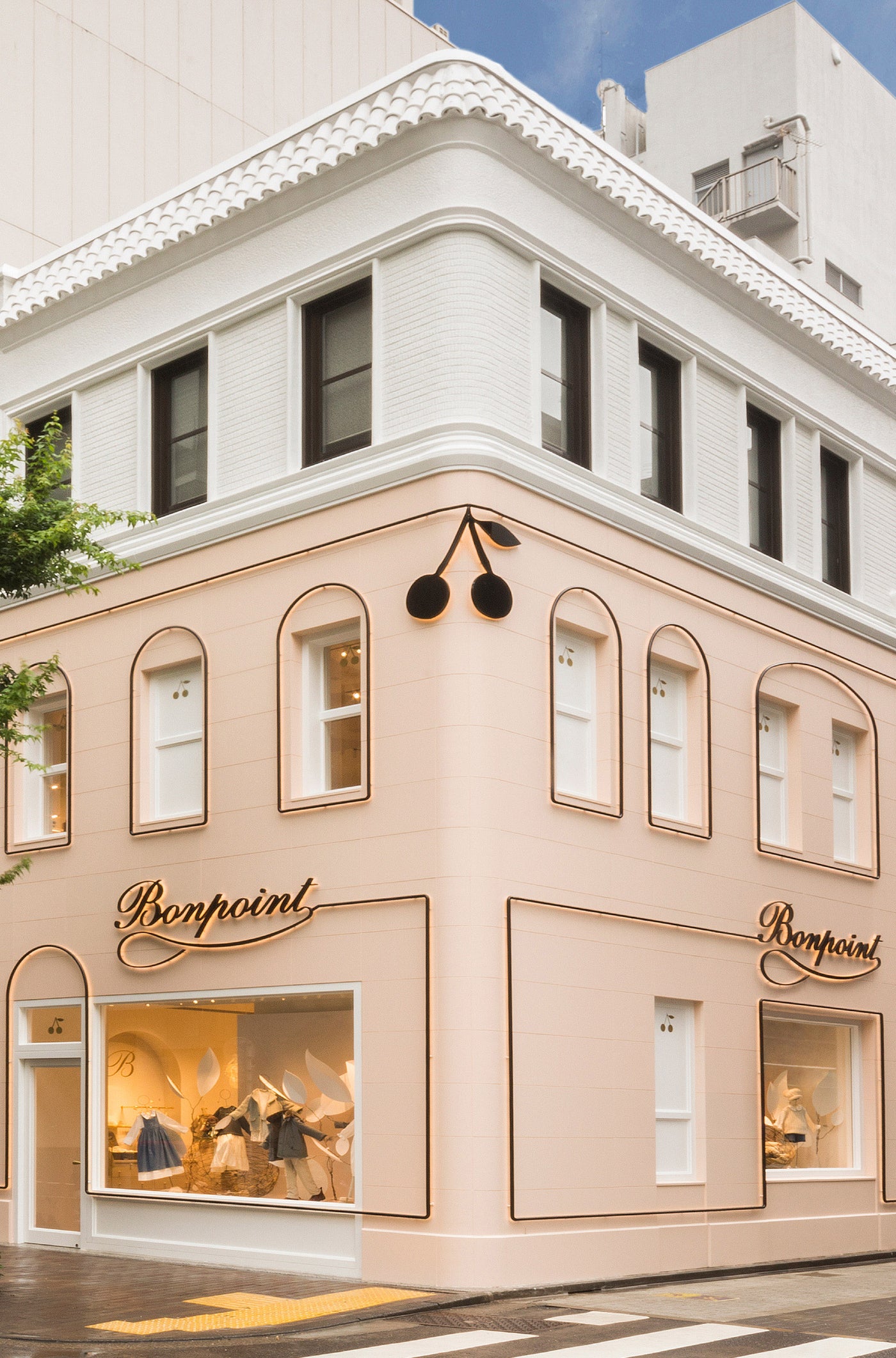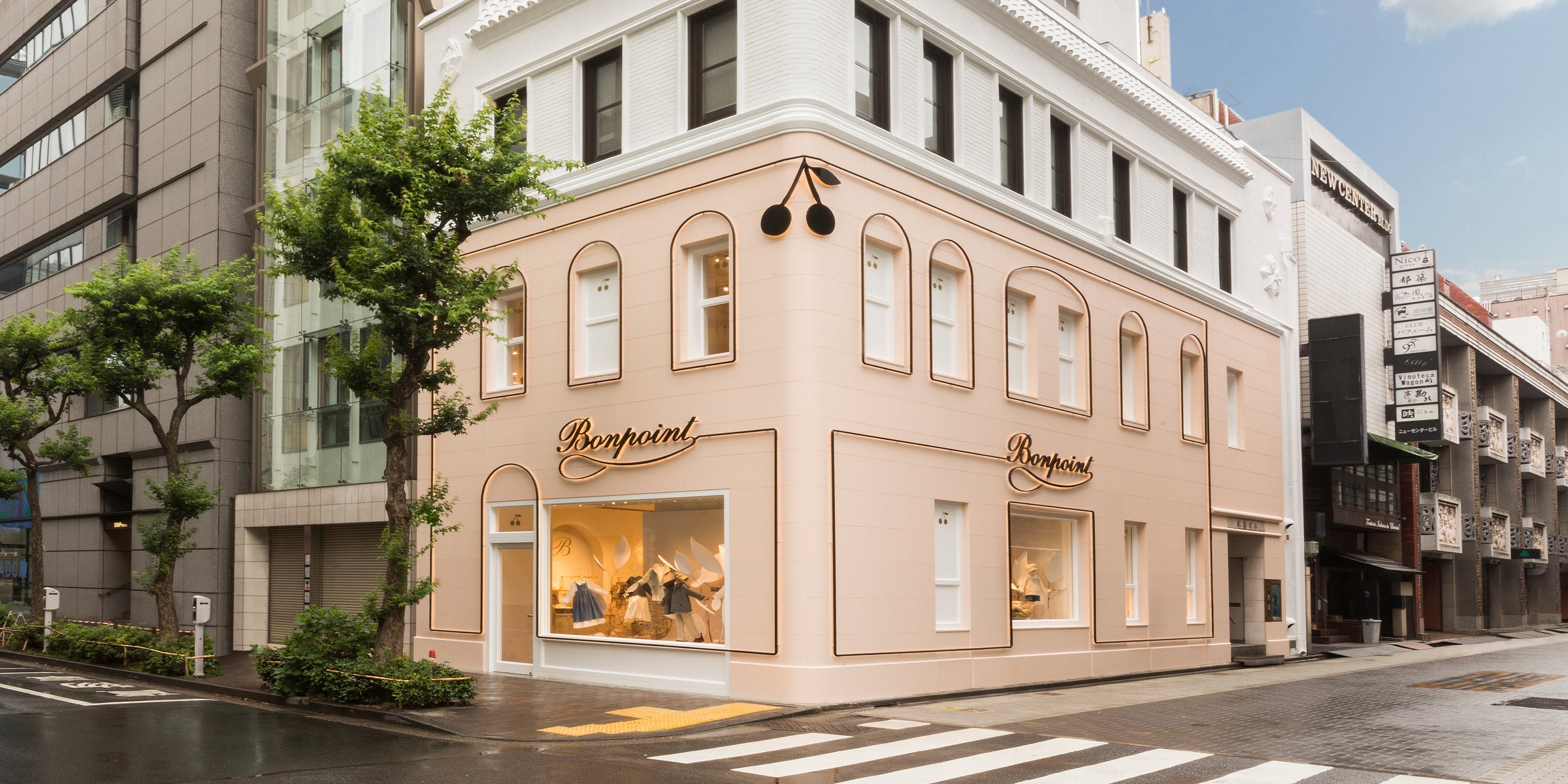 ---
2018 : the Bristol hotel in Parisintroduces Bonpoint products at its spa, inaugurating exclusive treatments designed especially for the well-being of parents and children. At the end of this year, Bonpoint moves its head office from the Rive Gauche to Avenued'Iéna, in the 16th arrondissement of Paris. This means that the head office,design studio and workshop are all now housed under the same roof for the first time, in an exquisite townhouse that combines tradition with modernity.
2019 : Anne-Valérie Hash isappointed Bonpoint's Artistic Director
2020: Pierre-André Cauche is appointed as the new CEO. His arrival marked a new stage in the development of the brand, after more than 40 years of uninterrupted success.
---
2021: Esther Loonen joins the house as the new Artistic Director.