---
Holiday Collection 2022
Every holiday season, Bonpoint celebrates Christmas and New Year with an exclusive collection for children and babies. A warm festive atmosphere pervades the entire home, and every room is filled with laughter and mischievous excitement.
A winter mist envelops the windows giving them a bluish hue and the golden light adds a soft glow to holiday eve celebrations. These joyful festivities evoke magical memories and the innocence of childhood perpetuated through family traditions.
---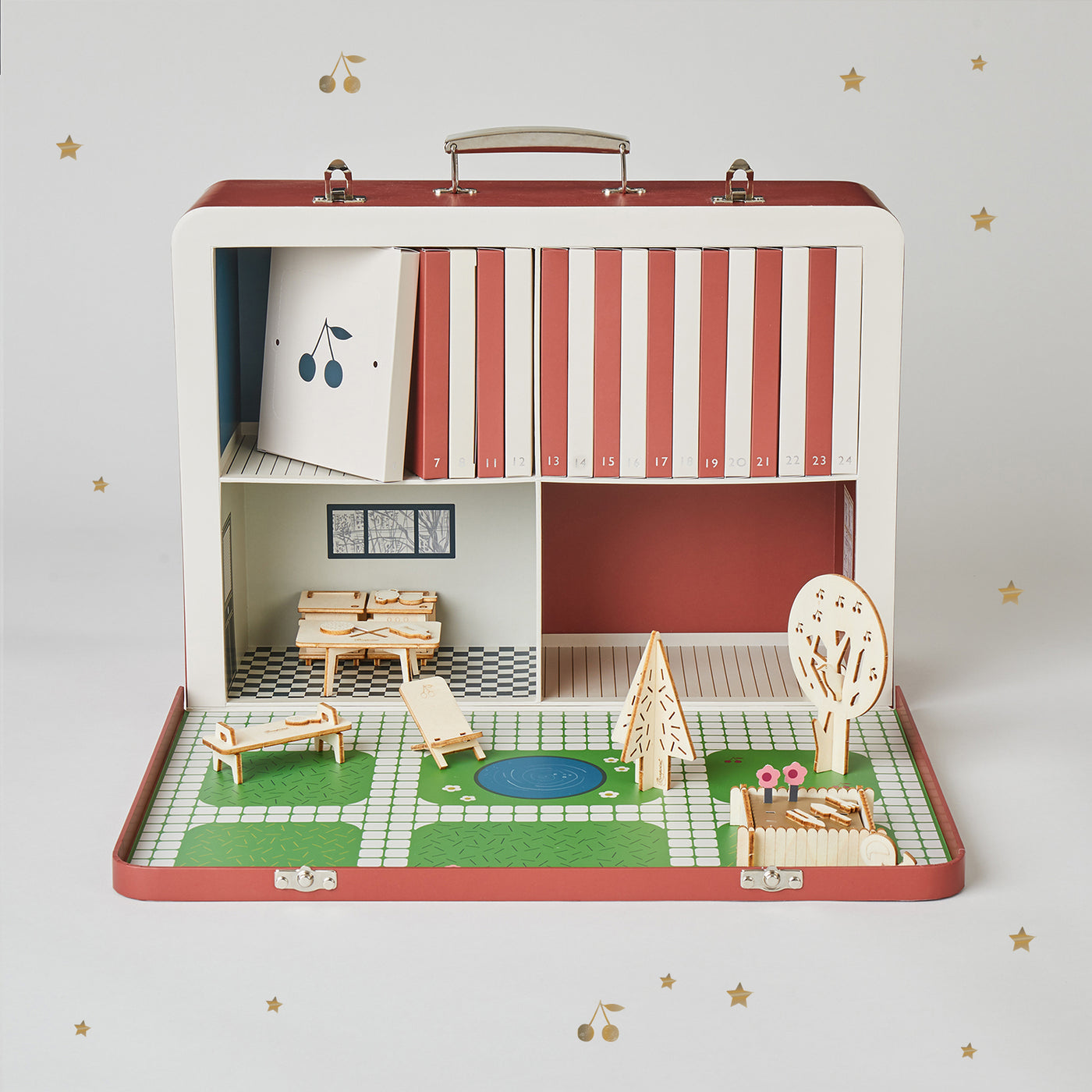 Advent calendar
This festive season, the anticipation is heightened by a limited-edition advent calendar featuring surprises to recreate the universe of a veritable family home: characters, furniture, decorations, animals, a vegetable garden ... Reusable objects in linden wood adorned with fabrics from previous collections, and boxes that can be put together to create a garland bearing the message "Happy Holidays".
---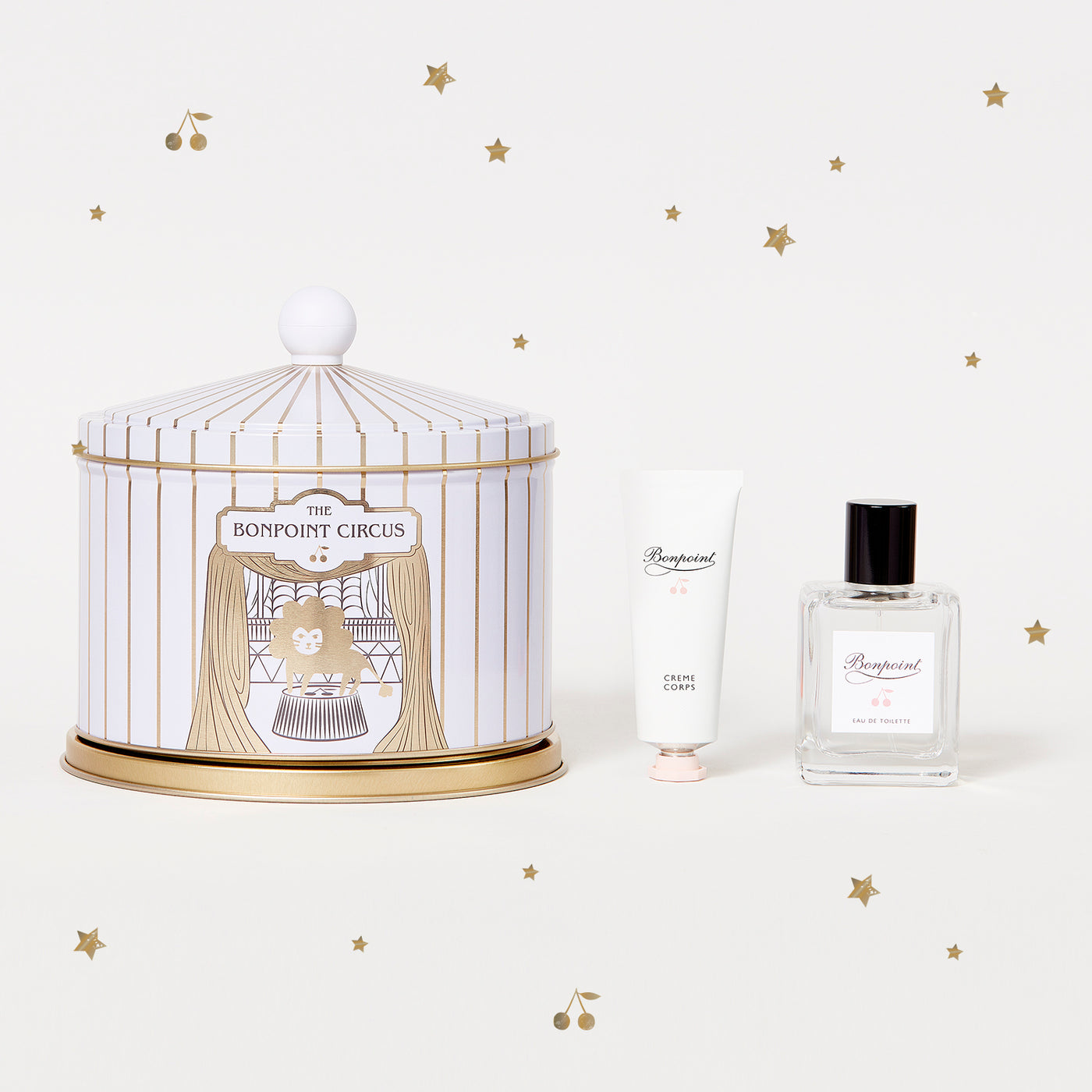 Perfume and skincare boxes
Enter a world of fantasy by offering the circus themed music box and macarons gift set. This year, we dedicate the collection to childhood pleasures through limited edition products that will awaken everyone's festive spirit. ​
---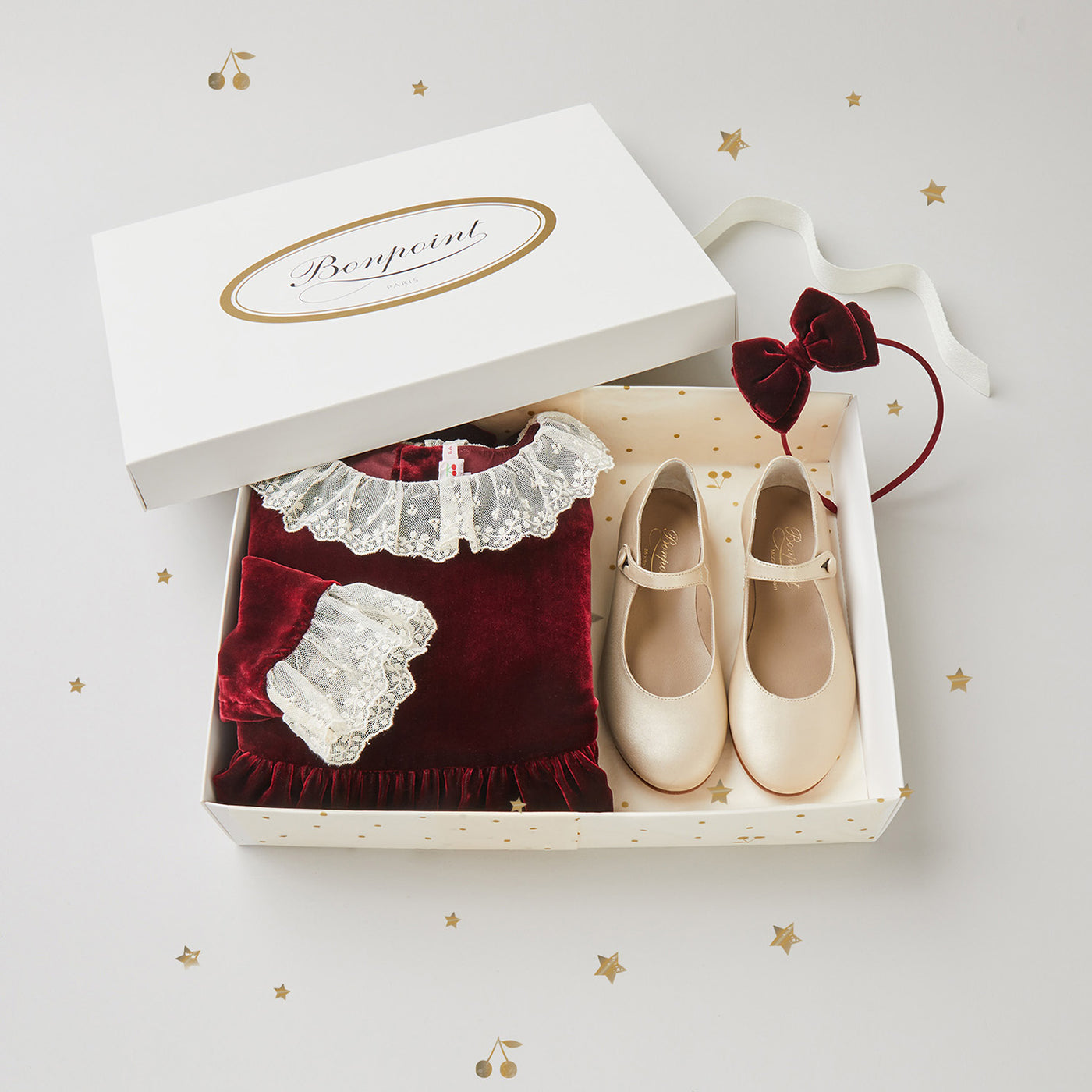 Gift boxes
The magic of the holidays: discover our exceptional gift boxes that will make everyone vibrate during the festive season. A lovely selection of accessories and dazzling clothes for the little and big ones.
---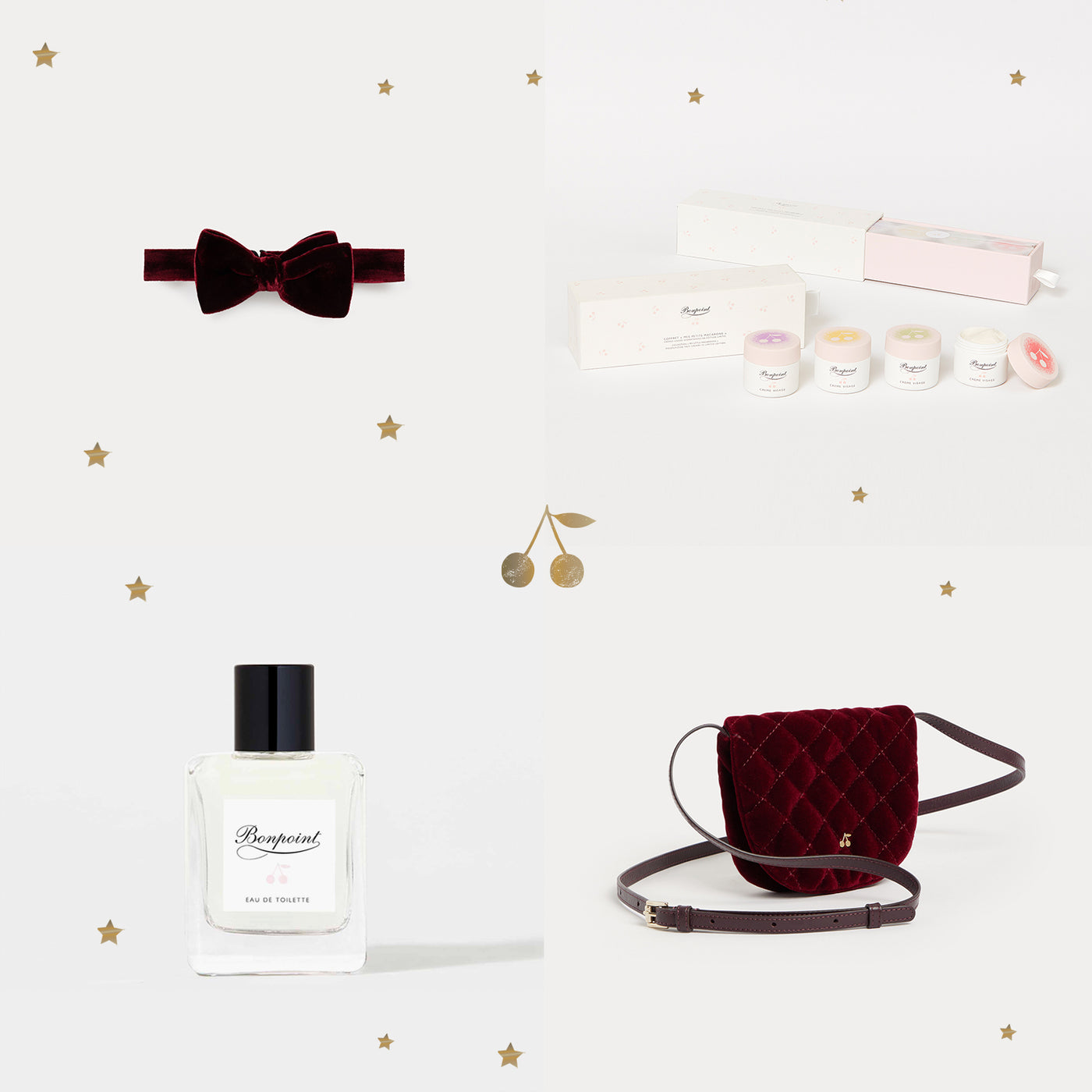 Gift ideas
Magical gift ideas that will make your holiday season sparkle. Stuffed animals, photo albums, baby essentials, let our selection carry you away.
---
Habillés pour les fêtes
Little girls and boys create an atmosphere of pure joy, bringing these precious moments to life. Their unbridled excitement is reflected in their picture-perfect outfits, like a velvet jacket and pant ensemble. Delicate lace collars and sleeves flutter to the rhythm of anticipation... Voluminous taffeta dresses overlaid with layers of tulle add a festive sparkle to the ambiance like illuminated garlands. The magic of these long-awaited celebrations is embodied in the sweet softness of the iconic Terry dress, featured in a pale pink version and smocked in a delicate gradation of shades.
---
An entire generation of children gathers together with charming exuberance: gold lame skirts are worn with black cashmere sweaters adorned with pearls or lightweight jacquard sweaters, under elegant coats with a faux fur collar trim. Young and old alike crowd around the kitchen table, from which delicious aromas emanate, while the adults readjust ruffles or fluff up a puff sleeve.
---
Little boys proudly wear bow ties, perhaps for the first time, and little girls don their headbands adorned with festive appliqués. On Christmas morning, as the silence of the night makes way for shouts of glee, children clad in comfy pajamas race towards the gifts beneath the tree. Stockings, cozy little slippers, derby shoes, and gold ankle boots overflow with candy to herald the joy that awaits them in the sparkling hours to come.